DIGITAL MEDIA LIKE WHASTAPP,  TWITTER  AND OTHERS  ARE AGOG WITH CALLS TO boycott  Chinese goods in view of China's  belligerent and aggressive moves in Sikkim and Arunachal
Acharya's cartoon, tweeted by Kurmavatar, Srikakulam
states  of India on the border between the two countries
An association of school         principals in Mumbai asked schools to discourage their students and  parents from buying Chinese water-bottles, pencil boxes, sketch pens, measurement rulers,  writing pads and erasers.  Indian  markets are overflowing with Chinese goods ranging from crackers to mobile phones. Even idols of Indian gods worshiped on festival days come from China.
The situation is worse in the United States. Some years ago, I was in the US on their Independence day. Talking about Chinese goods  I remembered that on July 4 most Americans display solid plastic models of the US flag on their work tables. Going  to Walmart next door I found them – made in China.
Those who are 80 or 90 would remember that  similarly during the 1940s, world markets were flooded with cheap Japanese goods.
While the boycott messages went viral  there were also some which ridiculed the boycott. A cartoonist, Acharya compared the call to that made during the Cauvery water dispute between Karnataka and Tamil Nadu states in India, when some Kannada bodies called for boycott of Tamil Nadu goods and Tamil films were pulled out of  cinema halls.
A message pointed out that the boycott appeal was being sent around on phones made in China, or those whose components were made there. The biggest brand of computers and laptops, on which e-mails urging  the boycott were being sent,  was  Lenovo,  the IBM personal  computer division sold to China. Apple iPhones and iPads are assembled there.
It was evident that the boycott call was impractical and  chauvinistic. It was hypocrisy to use Chinese phones and computers to call for such boycott.
China became independent after India. Before Independence India imported even a pin from Europe. After independence  China went Communist and India too amended its Constitution to add  'Socialist' to the name of the republic..
Communism removed the hurdles to progress which democracy posed,  but in  India socialism brought with it a 'permit licence raj' which made starting any industry or expanding production difficult. It bred corruption. Those who could grease palms to start production of goods,  found it easier to make duplicate, fake,  low quality goods  to  make money.
Duplicates of every famous international brand were made in India. A market in fake goods thrived. The Quality Circle movement remained a subject for seminars and the craze for 'imported' goods grew by leaps and bounds. The dynasty government believed in production — of more slogans and more avenues for graft.
Liberalization and opening up to world markets came when the dynasty link was broken once, but efforts continued to belittle and ignore that achievement when the dynasty returned.
Meanwhile there has been a revolution in technology which China and even very small countries adopted. If you bought a modem or a router for your computer, or advanced medical equipment, they came from Vietnam or Korea which were economically  much weaker than India till recently.
Multinationals, helped by Indian engineers and top executives  thrived as the Indian government was busy with manufacturing slogans and its leaders lined their pockets. When a landslide defeat replaced the dynasty rule and the new Prime Minister called for a 'Make in India' movement, the Opposition just ridiculed him and has been trying hard to make him fail, even if it harmed the country.
What we need is not boycott of Chinese goods but large-scale production of quality goods at competitive prices to replace them.
Mahatma Gandhi made the Swadeshi (made in the country) movement a part of India's freedom struggle. Those who used his name to stay in power for decades forgot the spirit behind it and  only recall the boycott and burning of foreign goods.
Making in India and pride in the high quality of Indian goods should be a part of India's second freedom struggle.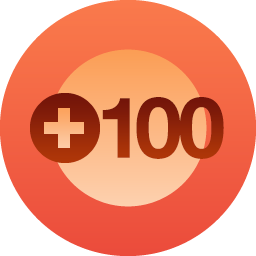 The current tally is 119.
Thanks to all who follow and like this  blog