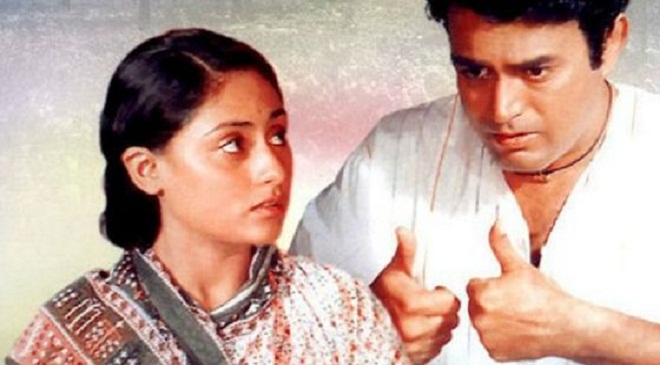 A WORD THAT WAS used too frequently in recent political debates in different contexts – so frequently that it has almost lost it's meaning – is 'empowering'.
Just 2 days ago I wrote on this blog how empowering the white cane, audio books or the enhanced ability of touch are to the blind. Most of the blind use not only touch but also sound and smell to great advantage.
They have these faculties far more developed than 'normal' people. Most 'sighted' people can hear without listening, see without noticing and touch without feeling. And they take these facilities for granted, not even thankful for having them and doing little for those denied them.
Elsewhere, I mentioned Sateesh Sehgal. a Delhi friend who was retained in Mumbai by filmmaker Gulzar for the entire duration of the filming of his classic film  'Koshish' starring Sanjiv Kumar and Jaya Bhaduri, as he did not want a single scene in it which would not go with the deaf and dumb. A perfectionist like him would never compromise.
Sateesh, an expert in sign language, used to tell me how British and Indian sign languages differed. In English showing a ring on a finger meant 'married'; showing a nose-stud or a Mangala sutra did it in India. He tried to compile an Indian dictionary of sign language. I could give only moral support.
So it was gratifying to receive a mail from a young relative working as a 'special teacher' for the dumb, a Press Information Bureau release that the government has brought out 'The First Indian Sign Language Dictionary' of 3000 words. It was launched by Thaawarchand Gehlot, Union Minister for Social Justice and Empowerment.
The dictionary has been developed by Indian Sign Language Research & Training Centre (ISLR&TC) under Department of Empowerment of Persons with Disabilities (DEPwD) in the Ministry of Social Justice and Empowerment.
The basic aim of the ISL Dictionary is to improve communication between the deaf and hearing communities. It provides much information in Indian sign language to the deaf, bringing them into the social mainstream. New words will be added to the dictionary later.
As per 2011 census, there are 50, 71,007 deaf people and 19, 98,535 with speech disability in India. So it was decided by the new government to develop the dictionary to provide them with legal, medical, technical and academic terms along with daily use words. The ISLD has videos with subtitles in English and Hindi terms to help deaf children learn English.
It has everyday terms, 237 legal terms like "Affidavit", "Acquittal", over 200 academic terms explaining words like "Nervous System", "Rotation" and "Revolution", etc. from subjects like physics, geography, biology, maths, etc. 200 sign videos for medical terms, 206 videos of signs for 204 technical terms used in vocational training or in computer courses.
My friend Sateesh Sehgal's dream is coming true after almost half a century.